The Appeal of Mainstream Dating Sites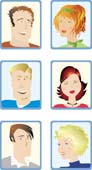 With the enormous popularity of mainstream dating sites we have to wonder what appeals the most to the singles community. One factor that makes these sites largely attractive is the vast majority of potential daters that can be reached with little effort in a short amount of time.
A profile and photo can be posted relatively quick and easy. Before you know it connections are being made. Of course whether or not you want to pursue those connections is entirely up to you. Many people are tired of the bar scene and for most of us, meeting people, especially potential mates, just isn't that easy.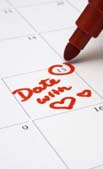 Some people are shy and uncomfortable in social situations. Others want to avoid rejection. Perhaps they've had a bad relationship in the past. Friends or relatives may have set them up on blind dates that didn't work out. Online dating sites provide a welcome alternative for many. You can view profiles and search for common interests without having any contact.
You have the opportunity to interact with people locally or even globally. Some people are even willing to relocate if they are fortunate enough to find someone they want to develop a long-term relationship with and commit to that relationship. Online dating sites open the door to a world of opportunity for single people everywhere. For most folks, the prospect itself is appealing enough.
---
Online Dating Services > Online Dating Articles > The Appeal of Mainstream Dating Sites
---