Dating should be fun, easy and simple. That's why we strive to offer some of the best dating advice to think about when going out on dates. Dating advice to help make the stress of meeting someone new more lighter. Dating advice to help make your date smile brighter and your dating conversation slightly sillier.
Here's the scenario. You've previously sent out a tease to someone that had sparked your interest. Maybe it was their amazing profile, their electrifying photos or their compatible values. Furthermore, you find that your tease has been reciprocated and there's messages waiting for you in your inbox. That, in a nutshell is how you meet great singles at an online dating site.
Of course, it doesn't stop there. Although the courting process will vary among individual singles, most online dating sites offer the following dating advice: get to know your prospective dates before you ask them out on a date. Use this discovery time wisely and you'll be pleasantly surprise by how quickly and easily your conversation moves from online chatting to offline meeting.
But if you are a novice dater, preparation for your first meeting can quickly become nerve wrecking. What should I wear? Where should we meet? Will I be able to keep the conversation going? Take a deep breath and breathe. There is nothing to fret about. Just relax, be yourself and enjoy the moment. For more dating advice, read this article by AmericanSingles.com on first date basics. Their dating advice will put your anxieties at ease while helping you brush up on the essentials of meeting your date for the first time.
First Date Basics
By AmericanSingles.com
Nervous about going out on that first date? Most people are. The good news is that the more you date, the easier it gets. Here are some first date basics to try, and before you know it, you'll be having fun, expanding your circle of friends and on your way to finding someone you might actually want to go on a second date with.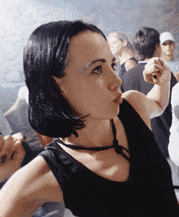 Before the Date
· Doing the asking. Don't just ask someone out simply for the sake of it. Instead, find someone that really sparks your interest. Email back and forth a couple of times or have a phone conversation before you make your move. When you're ready, suggest by email or phone that you hook up. A simple "Hey, why don't we get together for a cup of coffee?" is a good start. If the object of your affection is interested (and only if interested), ask when they're available and suggest a time and place. Choose something that's convenient for both of you.
· Picking a spot to meet. Ideally, your first date should be at an open place that has a lot of people milling about, like a coffee shop, happy hour bar or casual lunch joint. A little creativity is a good idea, but remember that your goal is not to impress your date with the lavish setting but rather to select a spot that's casual and nice where there'll be ample opportunity to chit-chat quietly and get to know each other. Your best bet is someplace that you've already been to and like. If you don't have a spot in mind, ask a friend, coworker or even your date to recommend a favorite.
· Tell a friend what's going on. Sharing the haps with friends will help you lighten up and appease any safety worries you might have. Also, if your date bombs, you'll have someone to laugh about it with, and if your date is the bomb, you'll have someone to share your glee.
· Dress to impress, but keep it casual. Pick something to wear that you love and that makes you feel absolutely fabulous. If nothing in your closet does it for you, hit the stores. A small investment into feeling good about your look can go a long way on the love scene. Also, be sure that whatever you wear is appropriate for the place you're meeting at. If you've never been to the spot, call ahead and ask.
· Keep your expectations in check. You're going on a first date, not walking down the aisle, so expect to meet a new friend, not your life mate. Keeping your expectations in line takes the pressure off and is one of the keys to a fantastic first date. If you end up becoming more than just friends, wonderful; but if not, you'll at least be relaxed enough to have a nice time.
---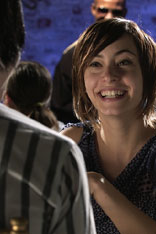 On the Date
· Be on time or early if that's what it takes to get you there on time.
· Break the ice. Find something nice to say about your date...anything. Some kind of compliment on what your date is wearing is always a good bet and an easy icebreaker.
· Make your date feel like a star. This means paying more attention to your date than to yourself by listening, asking loads of questions and calling your date by name. If you find yourself talking for more than 5 minutes straight, you need to stop, ask your date a question and try to get some back and forth going. If you're shy, you're in luck -- just come up with a few good open-ended questions.
· R-E-S-P-E-C-T. Be respectful of your date. Be polite with thank you's. Pay attention when your date is talking. Give your date space, literally. Monitor your humor. (While humor can be one of the most wonderful things on a date, you have to remember that what's funny to you, may not be funny to your date. So, test the waters before letting it rip. If you both find the same things amusing, laugh up a storm; but if you discover that your humor is different, save your breath while you save your integrity.)
· Keep the ball rolling. If it's going well, ask for another date, lead in that direction, or leave it open for the asking later. Make it clear how you feel (everyone needs encouragement!). If you're into playing hard to get, do it with a wink so that your date will eventually go for it instead of just going away.
· Be cool. Don't invite any friends to play James Bond on you during your date or provide an easy out if necessary. (Yes, daters do this.) If you're having a bad time on the date, act like a grown-up for an hour, grin and bare it, thank your date politely and leave. On the flip side, if you're having a blast, don't interrupt the flow with shouts of jubilation; rather, stay cool, tranquilly let your date know that you would like to go out again and celebrate with a friend later.
· Flirt. Smile. Make eye contact. And off you go.
---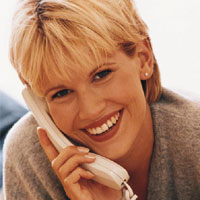 After the Date
· Call your confidante with the play-by-play...and laugh, cry or jump for joy.
· Make a follow-up call or send an email to your date soon -- the next day or that night is fine, especially if you had a fantastic time and can't resist. Forget any rules about waiting and set up or suggest a second date. Even if you don't meet again for another week, setting it up asap will keep the ball rolling. And if you're the one doing the asking and your date declines, then you'll know where you stand and can move on to better things. Next!
· Don't think too much. If you find yourself smitten but your date isn't calling or responding when the ball is in their court, give it a few days and then give a ring and tell them you'd like to get together again. If their response is a dud, let it go and move on. If your date comes around later, realizing how simply irresistible you are, let him or her make the effort to see you again.
· Saying thanks but no thanks. If you're not into the other person, send an email saying that you had a nice time on the date but that you don't think it's a match. Just remember to be sensitive and polite when you do so.
· Don't lead anyone on. It may feel good to your ego to have someone calling and emailing you, and it may be easier to not have to say "no," but you're not the center of the world, and it's not fair to string someone along. Other people have egos, too.
· Rejoice and give yourself a pat on the back. Whether you met the love of your life or a new friend, you've just had a real dating experience! You took action. You weren't a doormat. You shook up your routine. You widened your circle of friends. You learned something about yourself and another human being. You had an hour of fun during the date and several hours of amusement planning for it and thinking about the possibilities. You made a move towards finding someone great. And now, you're ready for the next step...whether that be the second date or contacting someone else for another first date.
---
This online dating advice is © AmericanSingles.com and used with permission. Join American Singles today and experience the fun and excitement of meeting great singles in your area and around the world. Amazing singles from all walks of life, all professions and all ages. For more info on this online dating service, read our American Singles Review.
---
For tips on getting the most out of online dating service, see our Dating Tips.
---
Online Dating Services > Online Dating Advice
---