3 Tips: Boost Your Chance at Romance
It's time to make a fresh start with online dating and boost your chance at meeting fun and exciting singles for love and romance. We know just the place to start, Match.com. They are in the business of connecting people and they can certainly help you get a fresh start on meeting great singles in your area. It's free to post a profile, browse and search for matches. Best of all, Match.com is currently running a promotional 7-day free trial package to help you kick-start your love life.
Along with the free trial package, Match.com also offers three dating tips to help boost your chances at romance. These tips are great for all online and offline encounters. Incorporate them into your dating lifestyle and experience how it can effectively change your life for the better.

3 Tips: Boost Your Chance at Romance
By Randy B. Hecht, Match.com
When you imagine your ideal match, how clear a picture do you get? Do you already know his height? Her body type? How about hair, eye and skin color? Age? Profession? Income?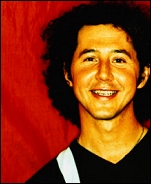 If you already know all these characteristics, surely you should have met that special person by now – but I'm betting you haven't. Many of us limit our romantic success by setting our expectations way too high. By searching for impossible matches, we set ourselves up to fail.
To improve your chances of finding a match that matters, keep these three shrewd suggestions in mind:
According to tradition, the man is supposed to be taller, older and wealthier than the woman – but tradition never reckoned with Match.com. As long as you're charting new romantic territory by creating your free profile, toss the rule book aside and throw caution to the wind. When you open yourself to new possibilities, you'll be amazed at your results.
Then there's the matter of race. I live in a neighborhood in New York City that's known for the diversity of its mixed-race families – a fact that appeals to me because I grew up in one. Perhaps that's the reason I feel such frustration that interracial dating remains somewhat taboo in the United States. If you're truly uncomfortable dating people outside your race, you won't be able to make it work. But if you're limiting your custom search simply out of habit, ditch those antiquated ideas and enter the new millennium.
Instead of focusing on weight issues, think about what really sweeps you off your feet during a date when everything goes right. The conversation needs no artificial prods and suffers no awkward silences. You both laugh a lot – not because you're trading an endless stream of jokes, but just in the course of genuinely enjoying each other's company. If you're really lucky, your date seems timeless and you won't even remember you were concerned about your new friend's weight until long after you're home.
You can't buy the kind of magic that true romance brings. And you can't guarantee that it's going to come to you in precisely the package you've always had in mind, either. But that's part of the charm of it all, isn't it? Love is supposed to take you by surprise.
With renewed confidence and all new ways to increase your chance at romance, take a look at your free profile and make it more inclusive. Take off in a new direction that leads you to a match you never knew you wanted!
---
This online dating article is © Match.com and used with permission. Join Match.com Today to get started yourself in the exciting world on online dating, where millions of eligible singles await. For more info on this online dating service, read our Match.com Review and Match.com Testimonials.
---
Online Dating Services > Online Dating Articles > 3 Tips: Boost Your Chance at Romance
---